the wandering words
2009, ink on canvas (86,5 x 99,5 cm)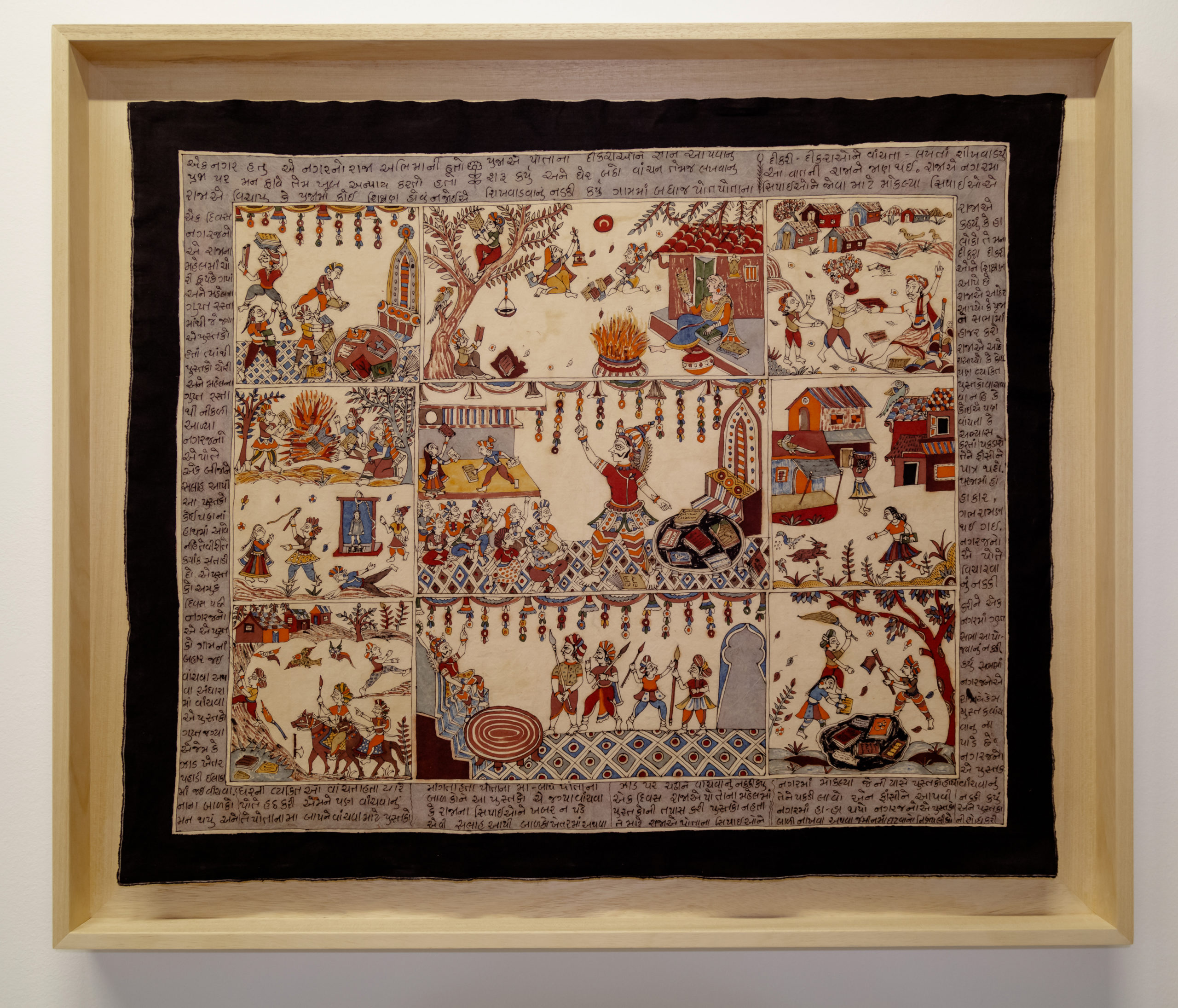 Work created together with a family of craftspeople from Ahmedabad (India) whose job, known as 'story-telling', consists of graphically interpreting in the form of a picture story the stories told to them verbally. The painting was rendered on the basis of the successive translations of a story that I first heard on Spanish. I transmitted the story in English to a translator who, in turn, told it in Hindi to the family of craftsmen and women, who 'translated' it into images framed by inscriptions.
---
.
film: the wandering words (premises)
2019, vidéo HD, 12 min. 58 s.
Shot in 2009 in Ahmedabad (India), at the Chitara family's workplace, the video shows the process leading to the manufacture of the work las palabras andantes.