Carmen (rehearsals)
personal exhibition at the Rencontres d'Arles – ENSP, July 4th – August 28th 2022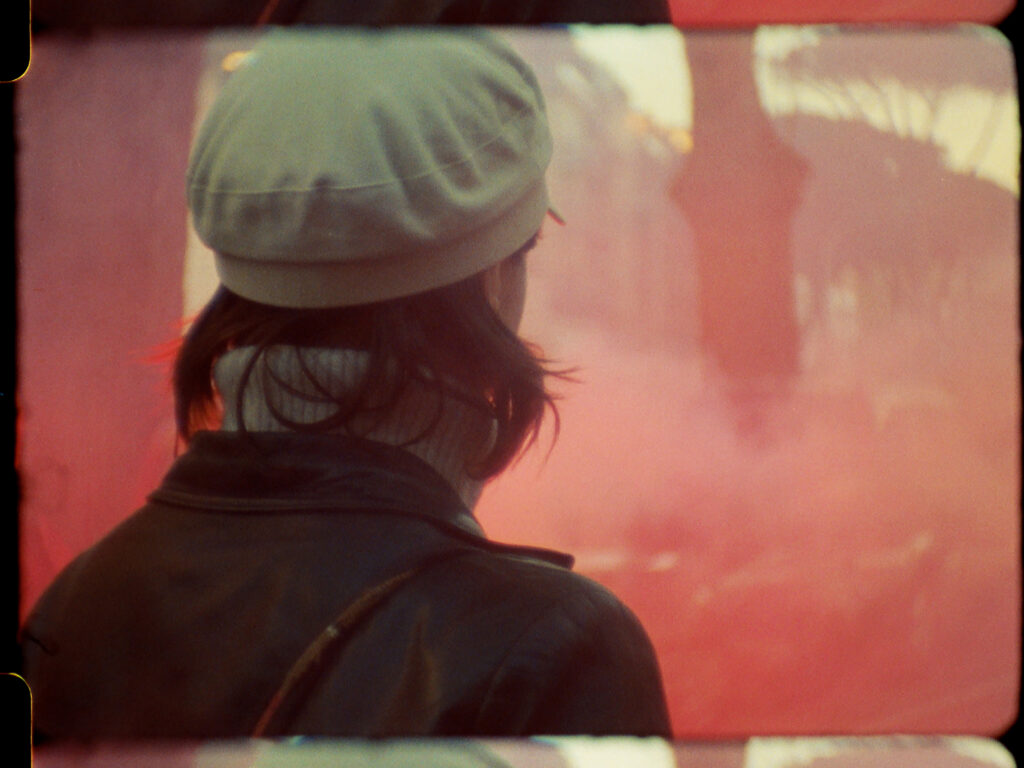 .
.
This exhibition features various kinds of works that chart the artist's journey from Ecuador to Italy, like pages torn from an unfinished script or rehearsals for a film, following the ghost of a woman who disappeared shortly after joining a revolutionary movement in the early 1980s.
It is based on the true story of Myriam, the artist's aunt, who took the name Carmen when she joined the insurgency. The starting point is the false clues she left behind to conceal the fact that she had gone underground (notably a series of letters suggesting that she had left to study in Europe). At the same time, the exhibition explores the possible destinies of this double woman, at once real and imaginary, and sows confusion by recreating her fake journey and summoning up, in reality, her fictional story.
Like mirrors reflecting each other, the artist weaves a poetic and personal mise en abyme of an eminently political subject: the memory of a generation who led social struggles whose echoes still resonate today. The exhibition combines videos, photographs, objects, and archival documents like unsorted scenes to configure a necessarily spotty, fragmented narrative wavering between different times, languages, and geographies, between the investigation and the essay, between the real and the imaginary.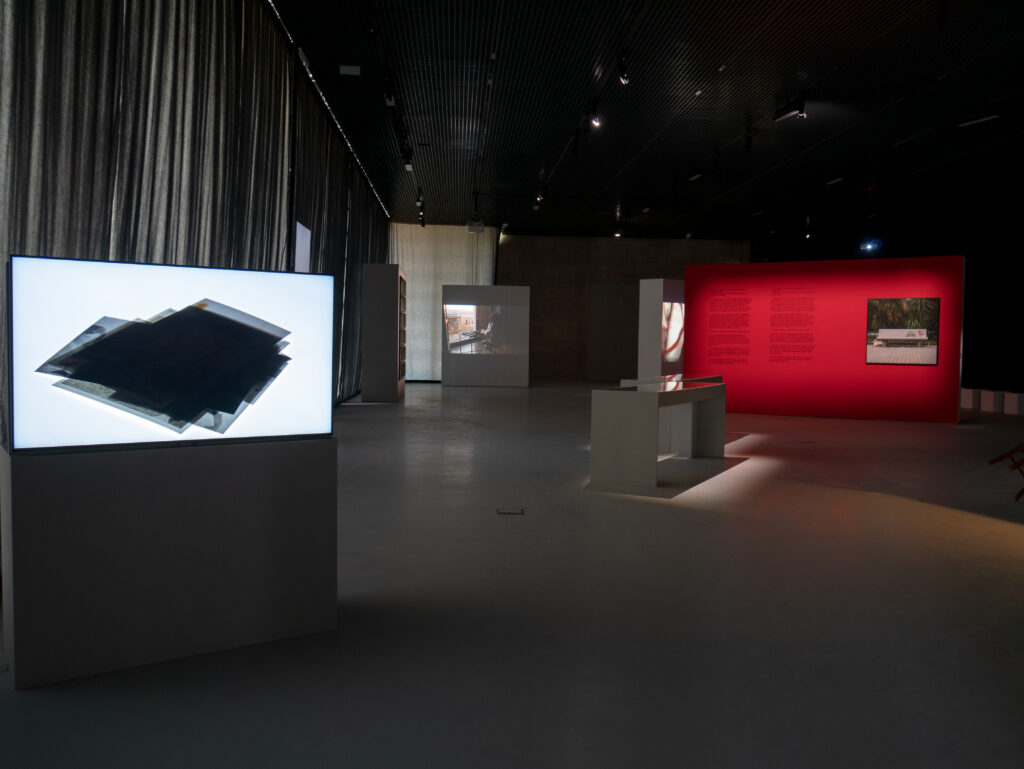 As part of the École nationale supérieure de la photographie's fortieth anniversary, Carmen (Repetitions) grew out of the teaching residence that Estefanía Peñafiel Loaiza led this year with seven students (Ludivine Fernandes, Juliette Fréchuret, Loïsà Gatto, Basile Lorentz, Iris Millot, Christiane Rodrigues Esteves and Beatriz de Souza-Lima) and a teacher, Nicolas Giraud.
This exhibition was made possible with the support of PARFUMS CHRISTIAN DIOR and with the collaboration of the Académie de France à Rome – Villa Médicis and the Alain Gutharc gallery.
Special thanks to: Galleria Nazionale d'Arte Moderna in Rome, Galleria Borghese (Rome), Museo del Novecento (Milan), AAMOD and Liberty Specialty Markets.
More information :
https://www.rencontres-arles.com/fr/expositions/view/1077/estefania-penafiel-loaiza
https://www.ensp-arles.fr/evenements/estefania-penafiel-loaiza-carmen-repetitions/
https://www.enrevenantdelexpo.com/2022/08/23/estefania-penafiel-loaiza-carmen-repetitions-aux-rencontres-darles-2022/