mirage(s)
mirage(s) 1. horizon (Havana, North view)
2005, installation, video, running water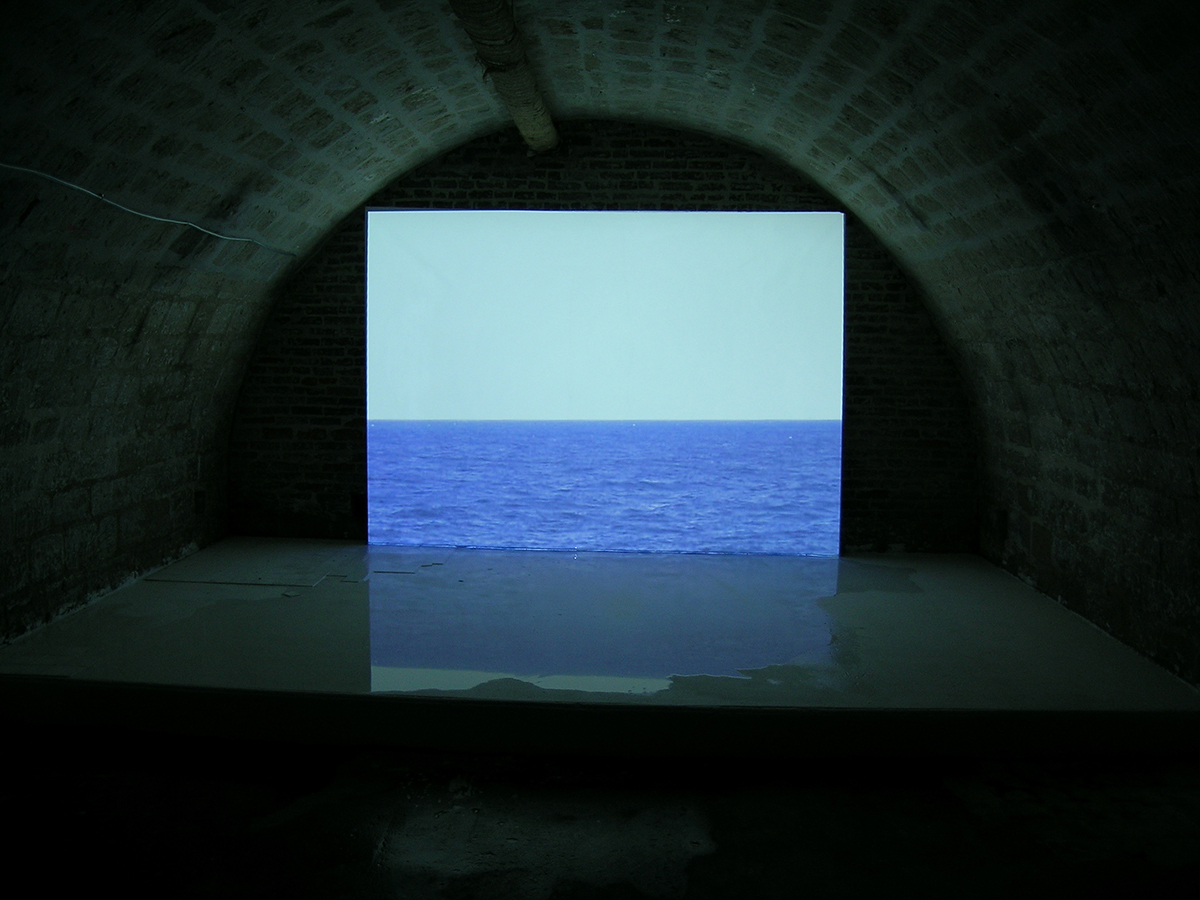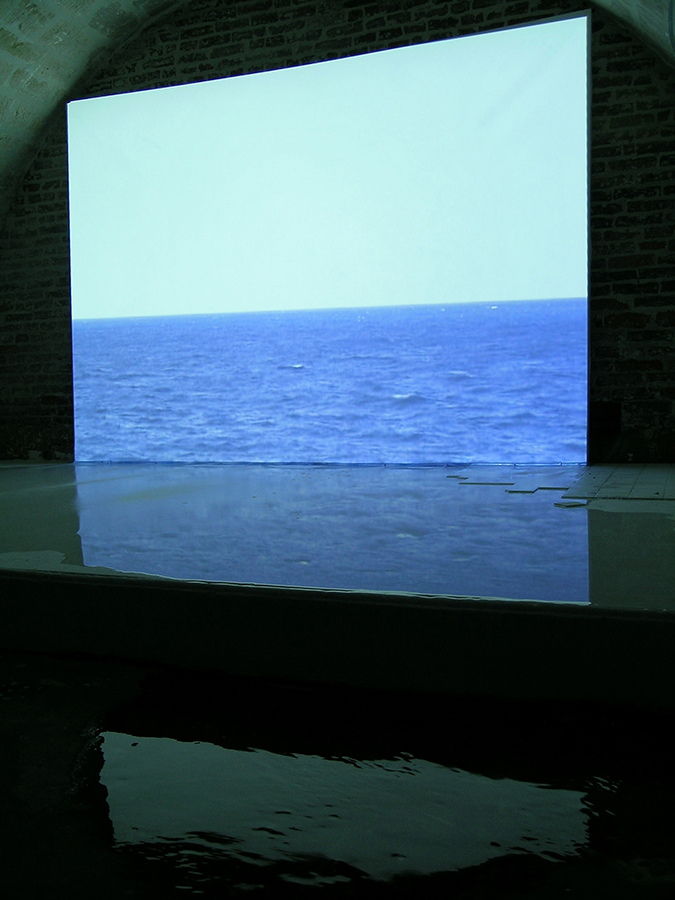 A landscape with a sea horizon is projected on a screen touching the floor of the exhibition room. The video was recorded from the "Malecón", a seaside avenue in Havana, looking north from the island towards the sea. This view reflects on the water that runs from underneath and along the projection screen.
---
mirage(s) 2. imaginary line (equator)
2005, in situ intervention, eraser on wall, variable dimensions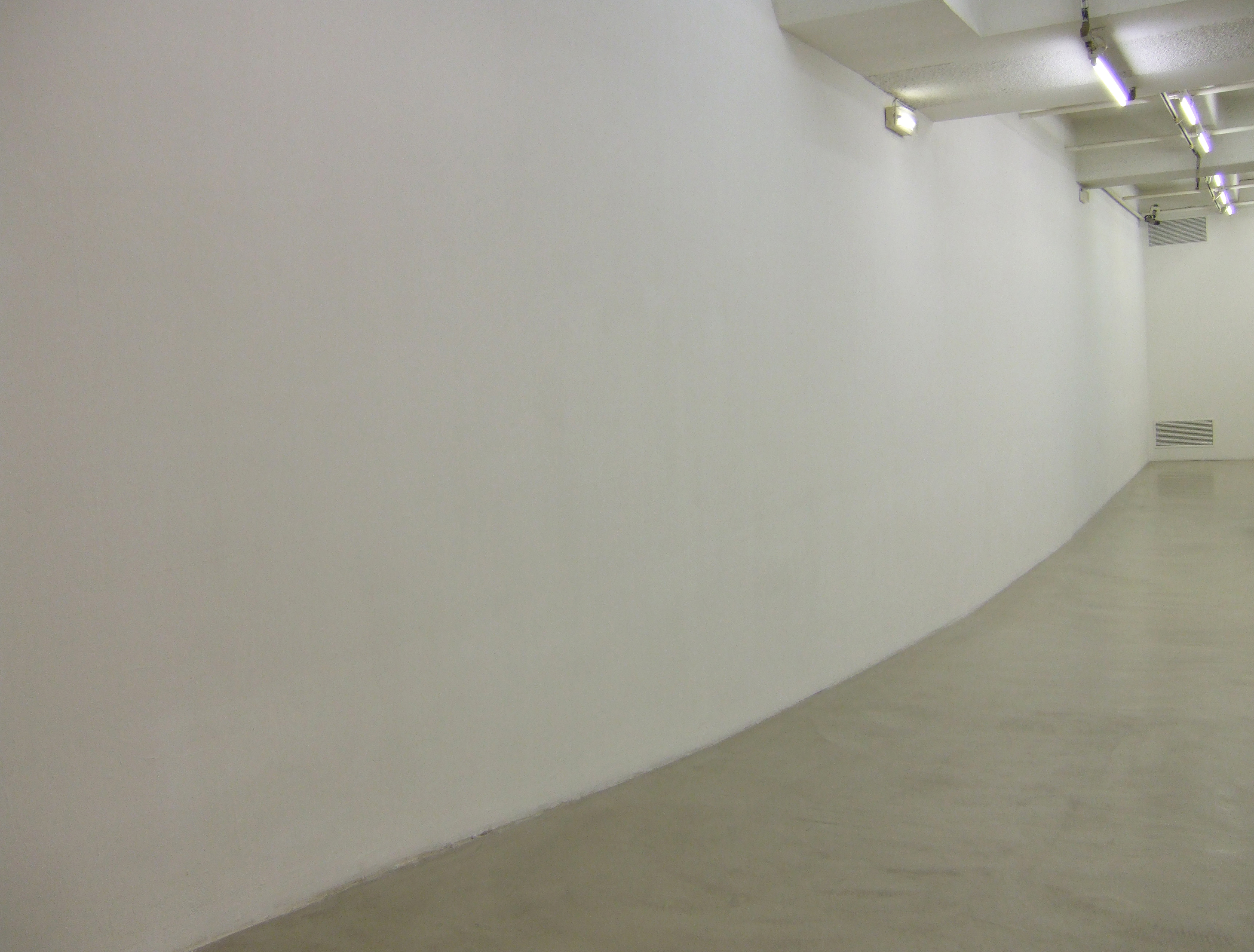 On the white surface of a wall, running from one end to the other at the eye level, an imaginary line has been withdrawn with an eraser..
---
mirage(s) 3. Armenia
2006, in situ intervention (Museum of the Sisters Aslamazyan, Gyumri), fingerprints on glass, variable dimensions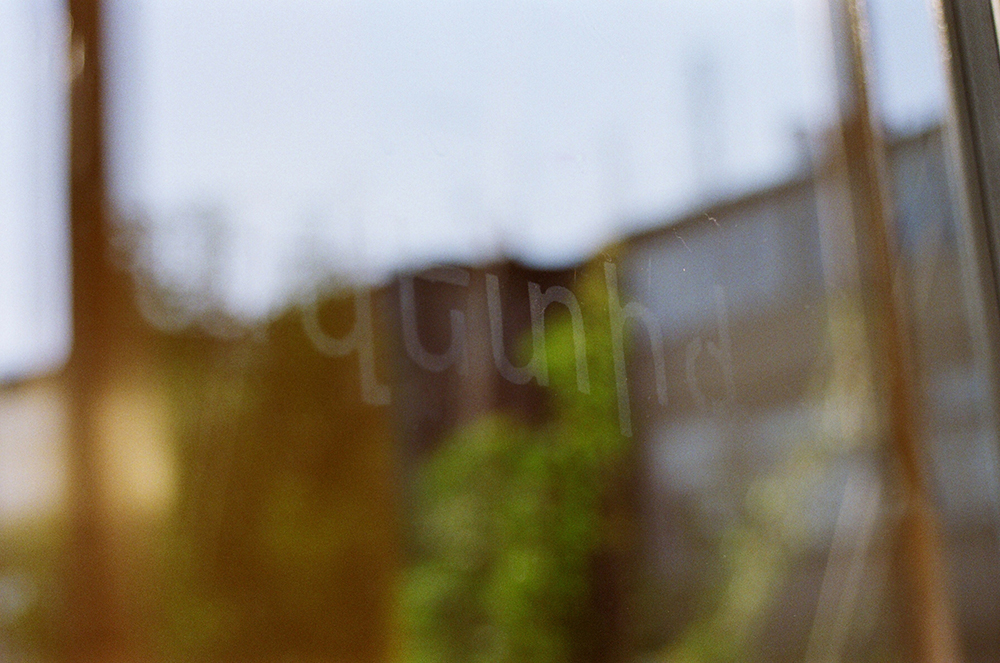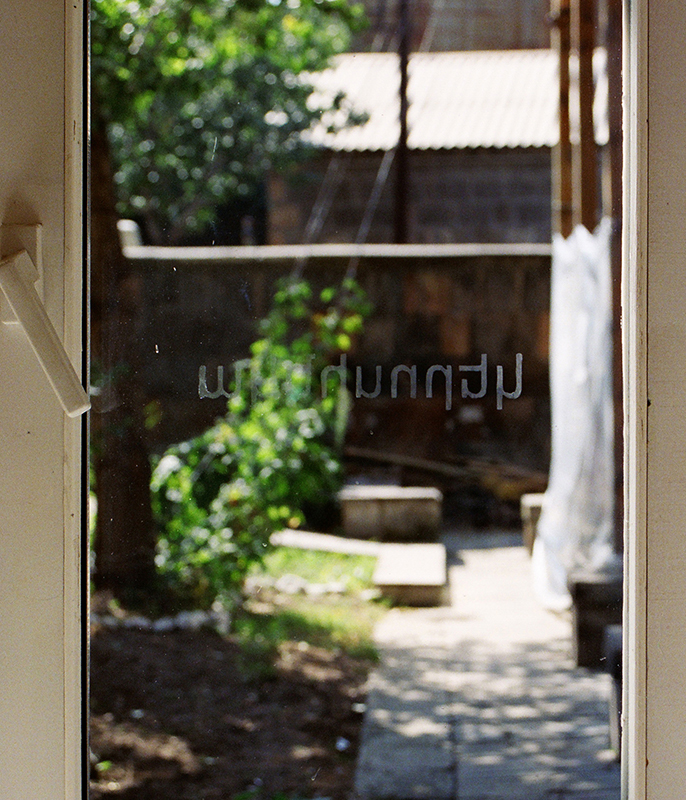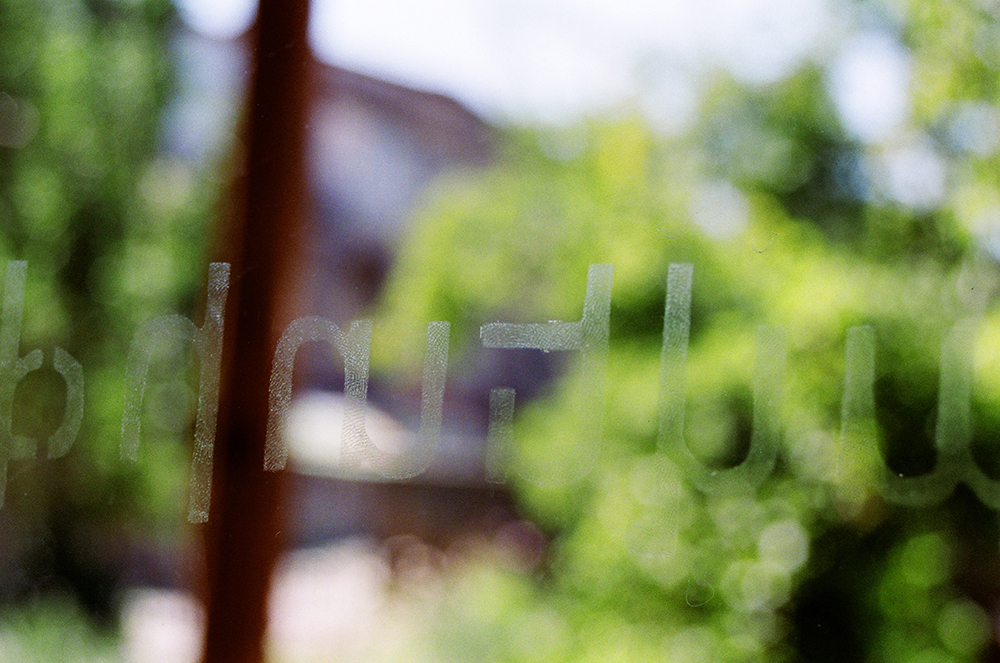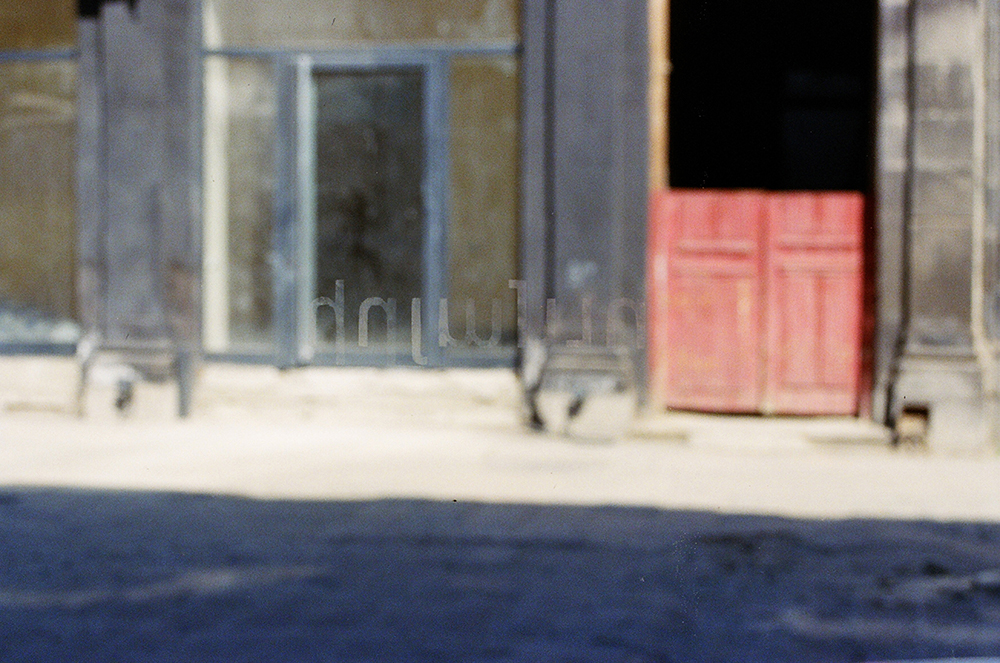 In Paris as well as in Armenia, I asked several Armenians belonging to different generations to provide me with names, phrases, dates… anything that would evoke for them an absence, a memory, the idea of something that no longer exists in Armenia. Among the words I collected, I reproduced twenty four by stamping my fingertips on the glass surface of all the windows in the museum, with the help of templates. These ephemeral signs, subtle and almost invisible, are only "revealed" through a change of light or of perspective.
---
mirage(s)  3. les coamels *
(*) the mushrooms
2007, fingerprints, variable dimensions
(in situ intervention, Domaine de la Pièce, Saint-Gervais-sur-Mare)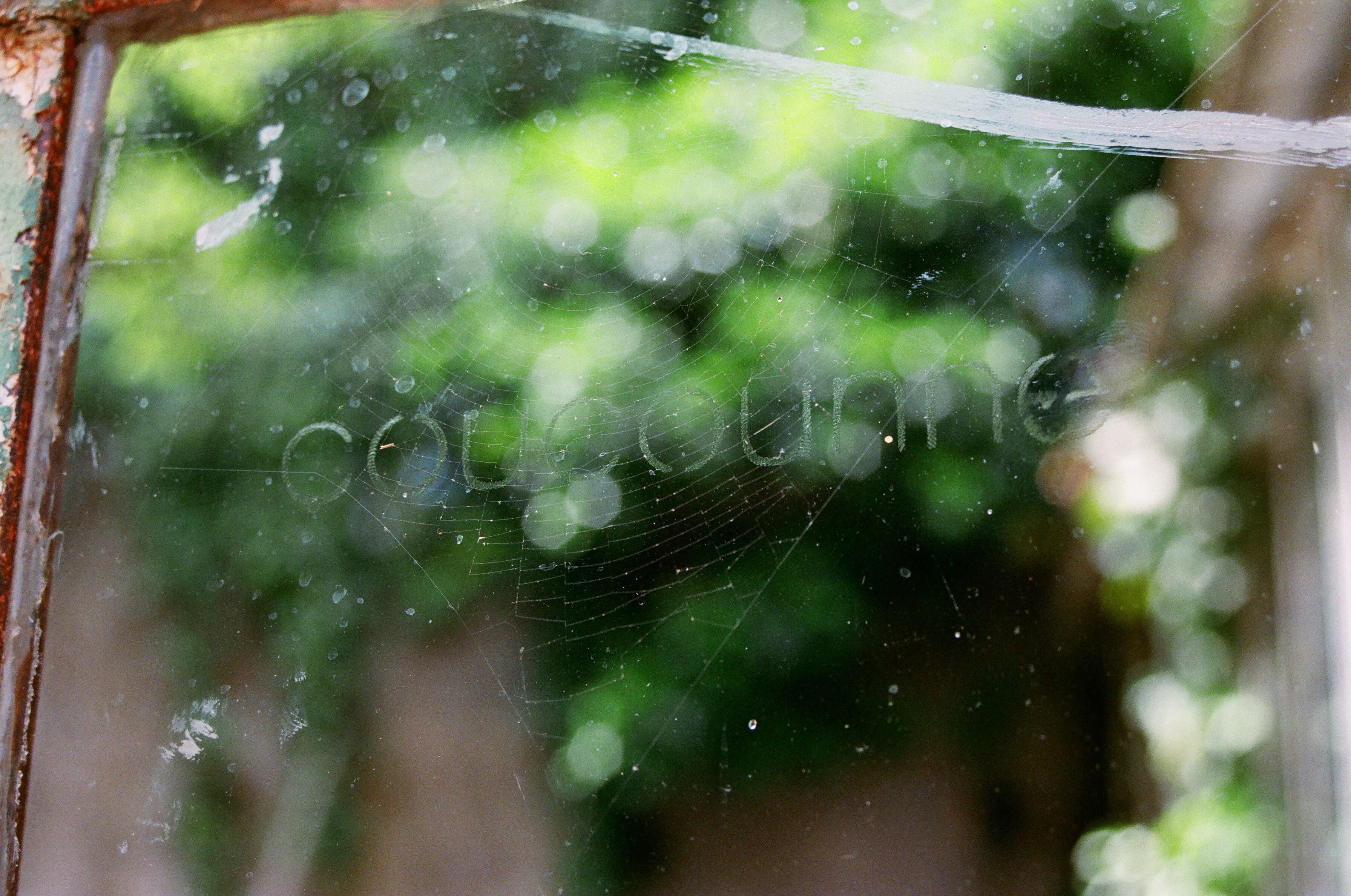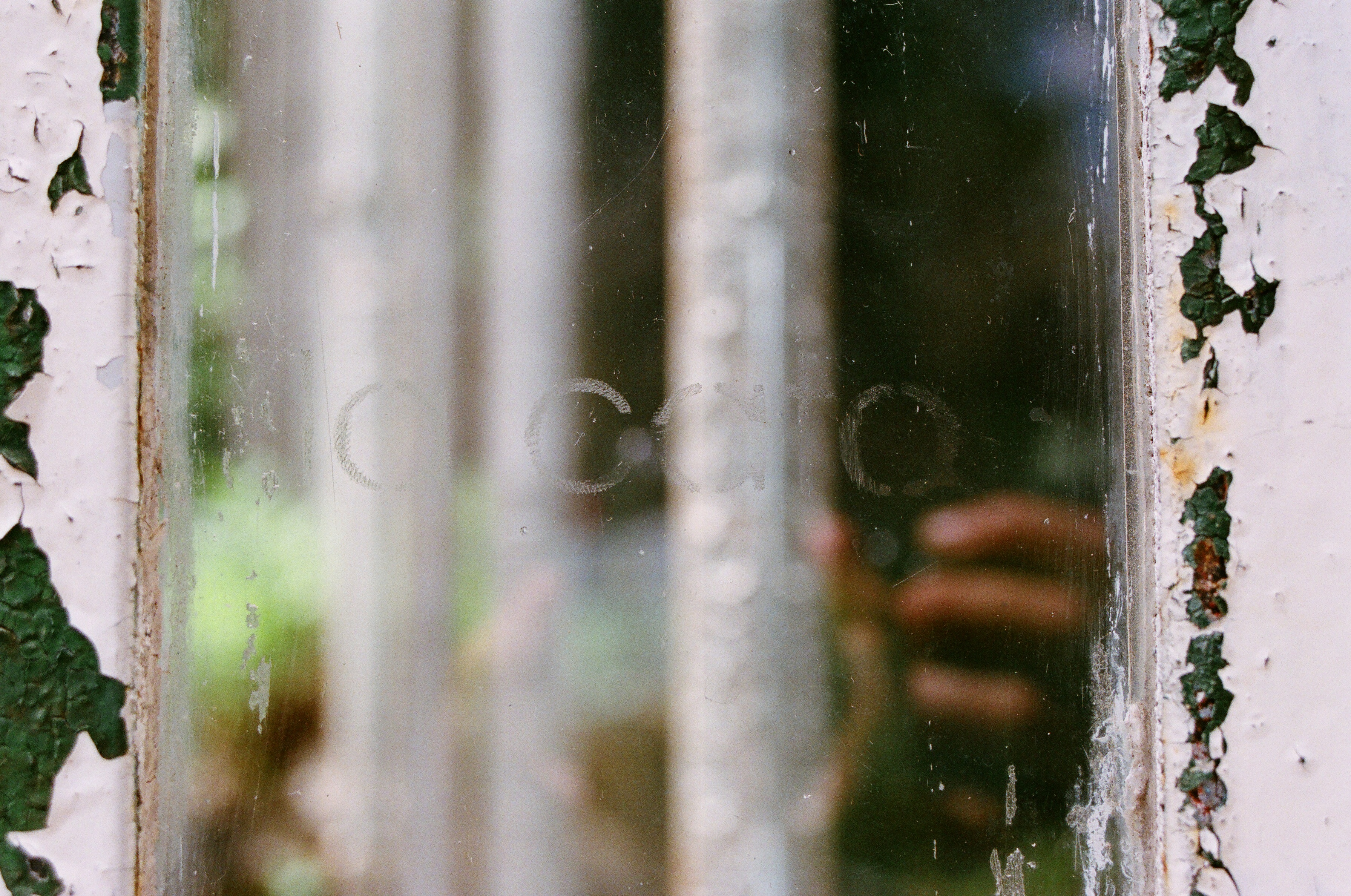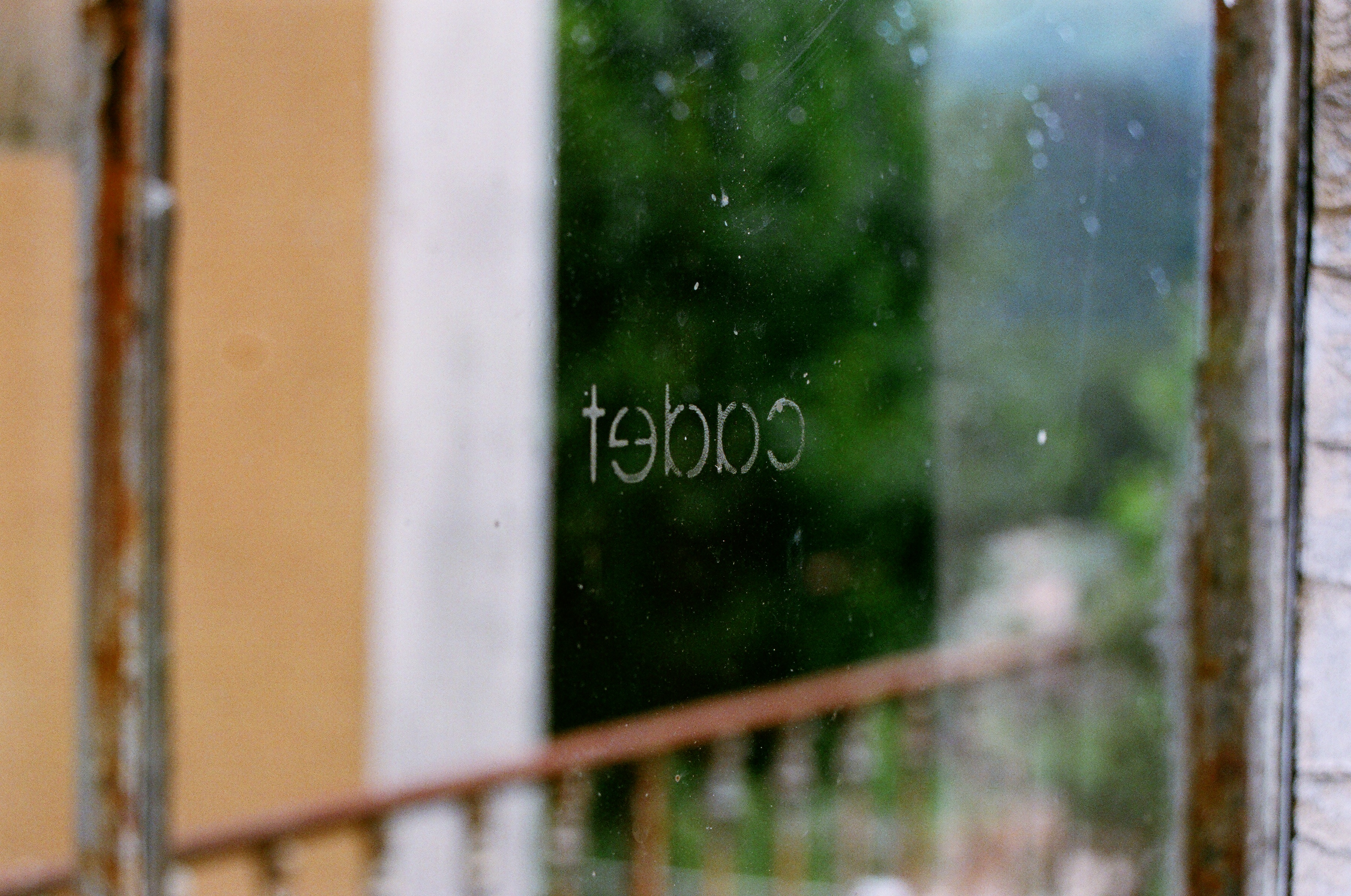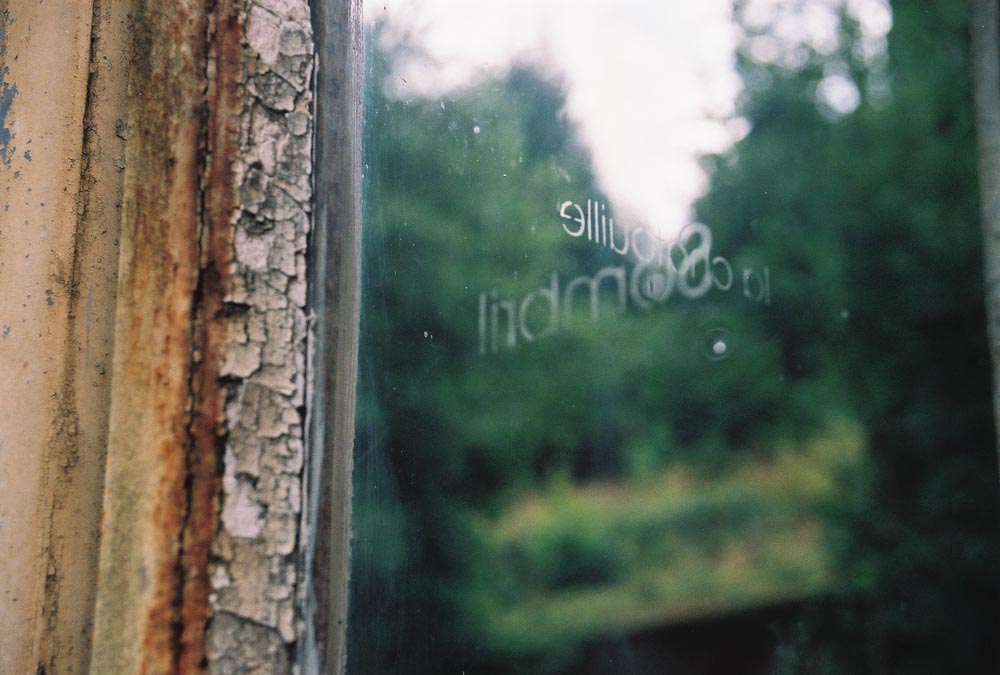 Work made during a residency at the town of Saint-Gervais-sur-Mare. After getting to know the town and talking to its people, I collected the nicknames of around 80 of its inhabitants, some of them belonging to people no longer alive. These nicknames are a manifestation of the relationship between the people from this place (the "coamels") with their town, the local dialect (Occitan) and the nature that surrounds them. I made a pattern for each nickname and I asked those who had offered me the words to help me inscribe their epithets on the windows of the house of Domaine de la Pièce using their own fingerprints..