the wandering words
2009, ink on canvas, 86,5 x 99,5 cm.

Work created in collaboration with a family of skilled craftspeople from Ahmedabad (India), the Chitara household, specialized in a traditional art form known as Mata Ni Pachedi. The painting was rendered on the basis of the successive translations of a story I first heard in Spanish, then told in English to a friend who re-told it in Gujarati to the family. At the end of the cycle, the story was 'translated' once again into images framed by inscriptions.
The story is about a real event that took place in South America during the dictatorships of the 1970s. The project "las palabras andantes" ("the wandering words") consisted in making this story travel by telling it in different languages, without naming the country or the historical moment, in order to facilitate the free projection of a story that is finally universal.
---
.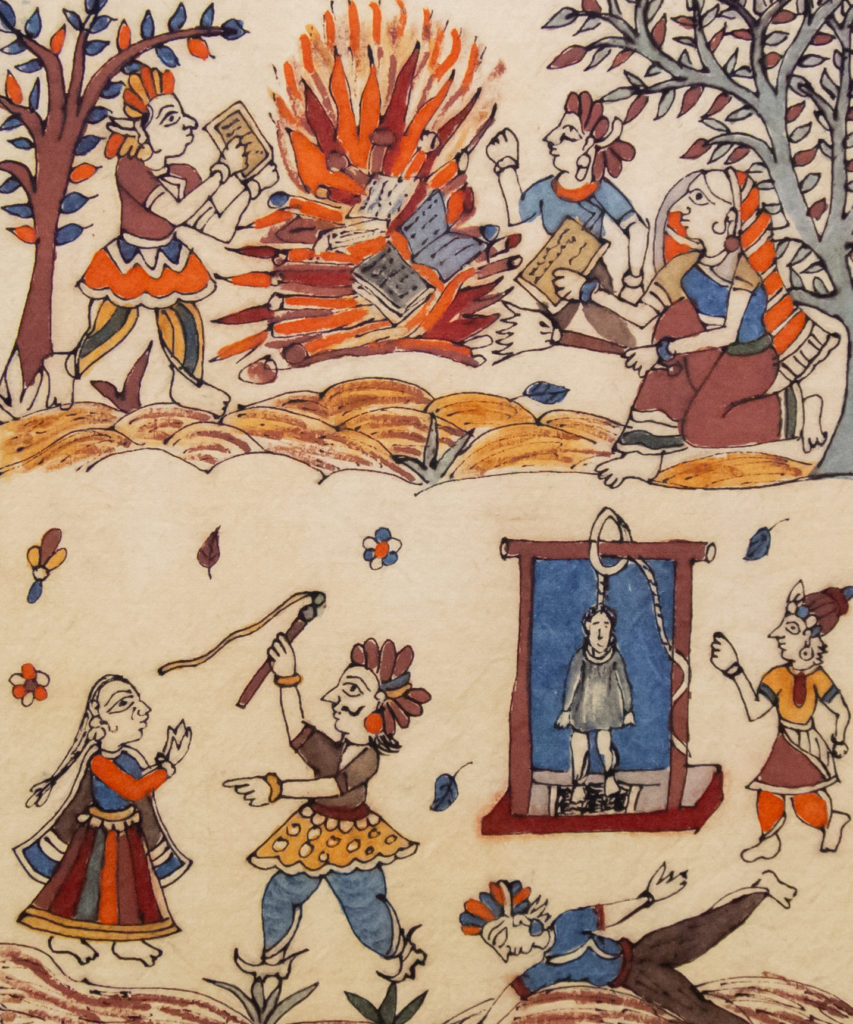 film: the wandering words (premises)
2020, vidéo HD, 12 min. 58 s.
Shot in 2008 in Ahmedabad (India), at the Chitara family's workplace, the video shows the process leading to the manufacture of the work las palabras andantes.