cobwebs to play with
2013, HD video, double screen, 19 min. 23s.
Video essay made from documentary footage and fictional sequences produced with the students of two ULIS groups in the framework of a collective creation workshop based on the encounter between imagination and speech.
For more information:
https://orangerouge.org/archives/projet/estefania-penafiel-loaiza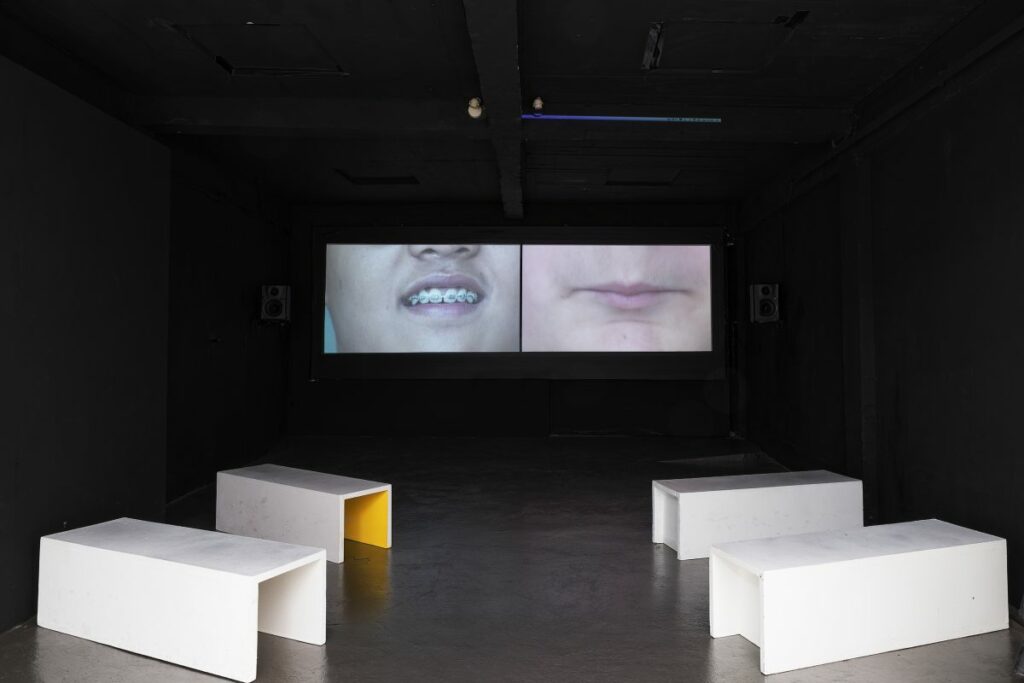 Photos 1, 3 et 5 : © Aurélien Mole, 2014
The invisible reveals itself to the eyes of those who are willing to see. Estefanía Peñafiel Loaiza leads a group of teenagers to unusual points of view. Using the tools of capturing images – photo and video cameras – they learned to see differently, to shift the focus, to apprehend differently what previously seemed to them fixed as a decor.
From the images collected during the sessions carried out within the two groups of students, the artist edited what she defines as a video essay. Projected on two screens, the film is also constructed from fictional sequences created with the students of this collective creation workshop based on an encounter between imagination and speech.
The project received the support of the Department of Seine-Saint-Denis within the framework of the device "Culture and Art in the College".
Video available on the Vimeo page of the association Orange Rouge:
The participants:
Mehdi Chekirou, M'Mahawa Diawara, Merlin Kabamba, Kenzy Keclar, Erémie Samuk, Isaia Samuk, Barakatché Sylla, Salima Selemani, Izabel Tarhan et Madame Amélie Tanguy puis Tayba Bashir, Jason Breit, Kenny Chhim, Benjamin Ferrand, Jacques Mouanza, Thomas Ntymbarga & Amira Rouane.
Projet réalisé avec l'ULIS du collège Gustave Courbet à Pierrefitte-sur-Seine (93) et les enseignantes Amélie Tanguy et Anne-Valérie Benez.